Infrastructre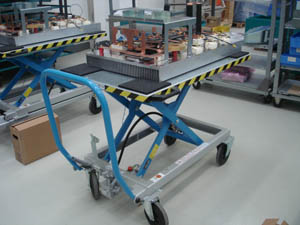 MANUFACTURING FACILITY

Fabrication
Control Systems Engineers has in-house fabrication facility. Sheet metal upto 3.15mm is fabricated in electrical / hydraulic sheering / bending machines. With the infrastructure available Control Systems Engineers also does fabrication of SS panels upto 2 mm sheet. Fabrication suitable for IP-55 / 56 is done at Control Systems Engineers works. Control Systems Engineers have also manufacture various pressurization panels in which complete enclosure is kept under positive pressure. Control Systems Engineers manufactures panels for draw out type compartments also. Electrical compartmentalized and non-compartmentalized panels are fabricated at Control Systems Engineers fabrication shop. Q.C. Department is involved in stage wise inspection of each manufacturing processes.

In all panel aesthetics are the most important aspects and hence Control Systems Engineers provides efforts to provide aesthetically pleasing enclosures to the users.

Painting
Control Systems Engineers has facility for spray-painting and powder coating both. Oven is used for backing the oven backed spray paint or for powder coating. It is very big enough to accommodate the panel height as big as 2500mm. Control Systems Engineers has in-house chemical treatment facility for the enclosures.

Assembly area
Control Systems Engineers has all the latest tools that are required for panel assembly and manufacture panels in mass productions. While assembly care is taken for easy access/removal and maintenance of the components. Control Systems Engineers has enough space to execute many different assemblies at a time.

Inspection and testing
Being ISO 90012000 certified company Control Systems Engineers does Q.C. check at each point of the manufacturing right from the receipt of the incoming material to the finished product. Latest IS, NEC standards are available with the Q.C. team and they have access for the Q.C. Check at each stage of panel manufacturing. They are involved with the end user/consultants for the final inspections.