Products -
instrumentation automation panels
Delivering you the best Quality of Automation Panels such as Automation Control Panels, PLC Automation Control Panel, VFD Panels, Pressurized Panel, Mimic, Computer Panel, Monitor, Flameproof, SCADA Systems and many more… with effective & timely delivery.
---
Control Systems Engineers has provided Control Panels for the whole control room for DCS cabinets. DCS cabinets are provided for all the inputs/outputs. It houses 19" cardcage systems to house the cards. Processors and input/output modules are plugged in the cabinet. Termination points are provided in the cabinets for the field connections. The same is provided with aesthetically pleasing enclosures.
Read More
---
Ease in modification of logic, reduced size, means of remote communications and advances in the technology have made PLC based Control Panels an edge over conventional relay based systems. Control Systems Engineers has provided
PLC Automation Panels
from PLC of Allen Bradley, Siemens, Modicon, GE Fanuc. From small I/O application to the complex I/O systems are provided by the Control Systems Engineers. Control Systems Engineers have developed communication software's for remote communication of the PLC Panels in various different protocols. With PLC based Panels HMI/MMI are provided to provide the operator various messages and controls of the process plants touch screen MMI are provided. To effective control of the system.
Read More
---
Adjustment of the speed of the motor is the application, which is required in all the process industries & machinery Mfg.'s. Drive is used as energy saving device for some of the machines to save power during no load or it is used as final control element of the closed loop control application where the speed of the motor is changed to control one parameter. Some of the application is provided with manual speed control of the motors. These are the open loop control applications.
Read More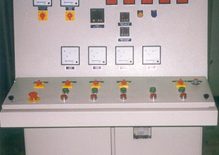 ---
In order to provide clarity of the process with the operation of the equipment Mimic Panels are provided. Mimics are made in vinyl/polycarbonate with LED's. Special electronic circuits are developed by Control Systems Engineers to show the flow of the raw material/product. On the MMI screen dynamic mimic is provided with all the relevant process informations. This makes the operator user-friendly access.
Read More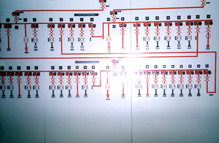 ---
Information Kiosks
Information Kiosk can be used at any public place where quick information is needed at the touch of a finger. It can easily and efficiently replace any human inquiry counter. It is designed with full multimedia capabilities and is internet ready.
The data can be updated at regular intervals or on demand. It can also be programmed for real time on-line applications. The Kiosk application can be designed to interface with any existing on-line or networked database application to fetch user specific information.
It has the capability to dispense required information on add-on devices like TV and electronic display boards and IVRS.
It can be custom designed to showcase a theme, a sponsor or an advertiser. The advertisement or theme can be printed on the Kiosk Enclosure. It can also be clubbed with the application using audio-visual presentations. Backlit displays can also be added to enhance the effect. It may be used in a corporate or commercial environment such as convention centers, trade shows, corporate offices, and busy resort and hotels. This can also be in a retail environment as part of point-of-sale or point-of-purchase applications. With its small footprint, it is also utilized for information applications, new product introductions and advertising. This unit is available in a variety of finishes and an assortment of colors.
Read More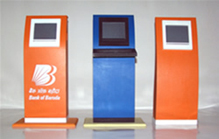 ---
Various process industries will require monitor console panels to log the events occurring in the process, or for the test bench applications where the results of the tests r logged. Monitor panel houses monitor, CPU, key board, speakers etc. It is manufactured in aesthetically pleasing console design. fabrication, powder coating will be the best quality. Control Systems Engineers have tried to provide the quality of the enclosures like of ready made enclosures at the competitive rates.
Same panel may house other switchgear/components for the process applications. Panels are made in the stand alone design and also in the mobile systems.
Read More
---
Control Systems Engineers has supplied many pressurized Panels by purging at the Inert Gas (Nitrogen). Complete Panel is kept at positive pressure continuously by means of adjustment of the flow rates. Pressure monitoring systems are provided to cut off the power in case of loss of purge. Panels are made as per standards NFPA-496.type X purge,Y purge & Z purge Panels are provided.
Read More
---
Hazardous area Panels are provided for gas group-LIA/LIB/LIC. Same houses various instruments, push buttons, lamps and other operating devices. All the enclosures provided are provided with certifications from CMRI/ BIS/ DGMS. Flameproof Panels used as electrical starter Panels or monitoring & controlling instrument Control Panels.
Read More
---
Control Systems Engineers has worked for various projects where scada software's r required. Engineering is required to be done for the various tag's. Trends, logging, alarms, Sequencing are provided. Various hard copy records are provided after the processing of the various data's.
Read More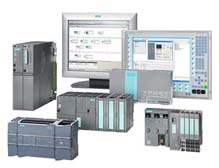 ---